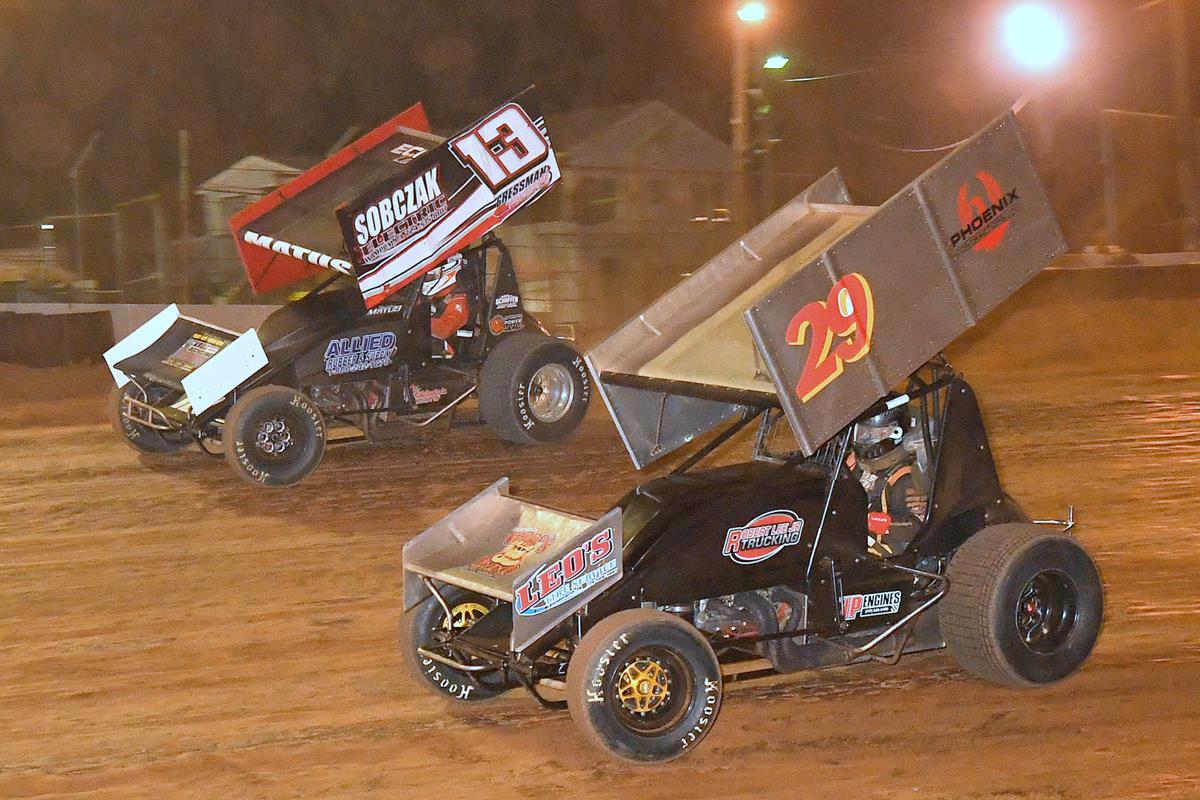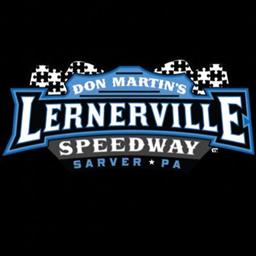 9/14/2022
Lernerville Speedway
---
Excitement Building for $10,000 to-win ˜Commonwealth Clash this Saturday at Lernerville Speedway!
Tommy Hein Photo
Sarver, PA (September 14, 2022) This Saturday, September 17, the annual ˜Commonwealth Clash returns to Lernerville Speedway as the Ti22 Performance FAST 410 Sprint Cars will compete for the $10,000 to-win top prize. Joining the FAST Sprints are the Hovis Auto & Truck Supply RUSH Sportsman Modifieds as they make their third appearance of the 2022 season at ˜The Action Track.
Nate Dussel leads the FAST Sprints into the ˜Commonwealth Clash with a 102-point advantage over Lee Jacobs. Ricky Peterson is third in FAST championship points ahead of Sean Rayhall in fourth and Mitch Harble in fifth. The FAST Sprints last event at Atomic Speedway in Chillicothe, OH was cancelled after qualifying after rains swept through the area. However, 2022 Peoples Natural Gas Sprint Champion A.J. Flick won the last FAST event held on August 28 at Tri-City Speedway in Franklin, PA.
Flick leads the Lernerville Speedway Peoples Sprint contingent after picking up seven wins during the 2022 season enroute to his sixth track championship. Darin Gallagher finished 44 points behind Flick in the championship chase ahead of Brandon Matus, Jack Sodeman, Jr., and Cody Bova. Other Lernerville regulars looking to pick up the $10,000 top prize include Carl Bowser, Dan Shetler, George Hobaugh, Dan Kuriger, Brent Matus, and Sye Lynch who won a FAST Series event at West Virginia Motor Speedway back in May.
Not only is the ˜Commonwealth Clash $10,000 to-win, but it is also $1,000 to-start. In addition to that, Bryan Colbert from Peoples Natural Gas has added an additional $1,000 to the purse with $500 of that going to the third-place finisher to make it $4,000 to finish third. $100 will be paid to the fastest loyal Lernerville regular (must be eligible for the Hovis Loyalty incentive) and another $100 will be given to the first loyal Fab4 Revved Up with Marburger Farm Dairy regular to not transfer out of a B-Main (must me eligible for the Hovis Loyalty incentive). In addition, $100 will be paid to each heat race winner ($75 if four heat races). Lernerville Speedway would like to issue a special ˜Thank You to Bryan Colbert and Peoples Natural Gas for their support of this years ˜Commonwealth Clash.
Pit gates for this Saturdays ˜Commonwealth Clash featuring the Ti22 Performance FAST Sprints and Hovis Auto & Truck Supply RUSH Sportsman Modifieds open at 4:00 p.m. with grandstand gates opening at 5:00 p.m. Qualifying is slated to begin at 6:30 and racing to begin at 7:30 p.m. Children 10 and under, as always are admitted FREE with General Admission set at $35 for all ages 11 and up while Pit passes for all will be $45.
This Saturdays action will be livestreamed on Lernerville.TV. The Pre-Race Show will go live on LernervilleTV around 6:30 to preview the nights racing and talk to some of the stars of the nights action! Single race passes are available for $20, but the better deal is the monthly subscription for just $10 more; $30 gets you a full month of Fab4 Racing Revved Up with the Marburger Farm Dairy. 
Tickets for our weekly Fab4 Revved Up with Marburger Farm Dairy show and all other upcoming events can be purchased at www.Lernerville.com, the online home of Lernerville Speedway.
For more information on Lernerville Speedway including schedule, ticket prices, and FAQs, please visit www.Lernerville.com.
Back to News