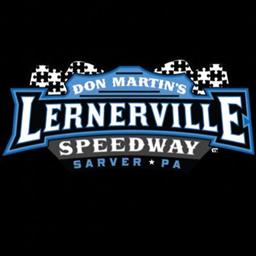 3/8/2023
Lernerville Speedway
---
Drivers, We Hear You . . . Hoosier National Tire Rules Updates!
Sarver, PA (March 8, 2023) Our recent announcement of the adoption of the new National Hoosier Tire rules for the Peoples Natural Gas Sprint Cars and the Precise Racing Products Late Models was met with some concern and frustration by our loyal weekly Fab4 Revved Up by Marburger Farm Dairy drivers.
Conversations over the past few days with multiple drivers in the Peoples Sprints division, have opened our eyes that the inventory of existing Hoosier Tires is such that the initial burn off date of June 9 may not be sufficient for some teams to use up their existing cache of tires. As such, Lernerville Speedway officials will continue to monitor and evaluate the situation to determine a more appropriate date for the burn off period.
In the meantime, and until further notice, drivers will be permitted to use the 2022 Hoosier rear tires, H12, H15, and medium as well as the new D12A, D15A and medium Hoosier sprint car tires for Fab4 Racing events, including Western PA Speedweek. However, Peoples Sprint Car drivers are advised that any sanctioned event, including the Don Martin Memorial Silver Cup sanctioned by the Tezos All Star Circuit of Champions, the FAST sanctioned Peluso Roofing Sprint Car Spectacular, and the Commonwealth Clash sanctioned by the High Limit Sprint Car Series will follow the series' tire rules.
After talking with numerous Precise Late Models drivers, we are aware of the questions associated with the Hoosier NLMT1 compound and will monitor the situation and access as needed. As of now, all four of the new Hoosier NLMT (NLMT1, NLMT2, NLMT3, NLMT4) compounds will be allowed for competition during the burn off period and after the June 2 implementation date. Also, please be aware that drivers will be required to abide by the sanctioning tire rules for the ULMS events on the 2023 Lernerville schedule and the Lucas Oil Late Model Dirt Series sanctioned 'Firecracker 100' presented by Big River Steel.
Precise Racing Products/Hoosier Tire Mid-Atlantic does anticipate having the new Sprint Car Hoosier Tires available for purchase on Fab4 Racing Opening Night, which is scheduled for Friday, April 21, for those that are willing and ready to make the switch to new and more adaptable D12A, D15A and Medium tires. The new Late Model NLMT stamped tires are available at Precise Racing Products. Precise and HTMA have been longtime supporters of Lernerville Speedway and will continue to provide our drivers with tires, fuel and all the parts they need both trackside and from their headquarters on Route 356 just a mile or so south of the track.
---
Submitted By: Jason Shank
Article Media
Back to News