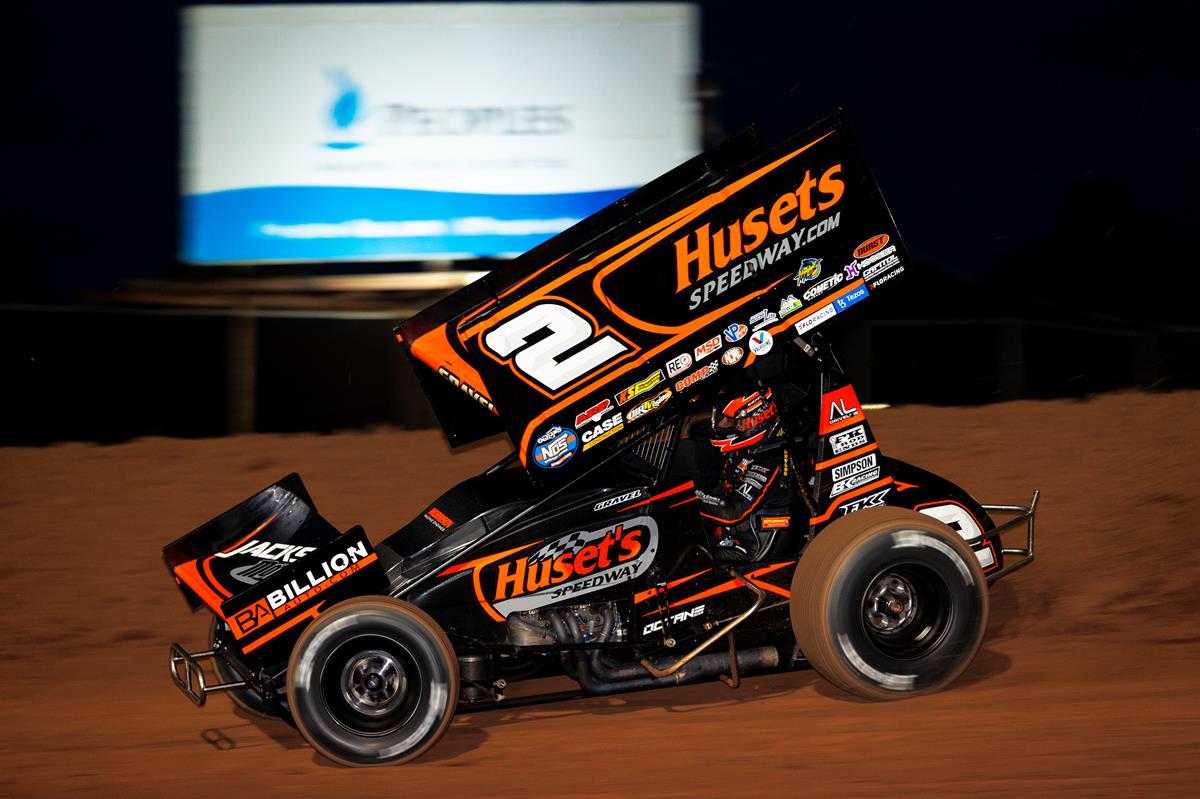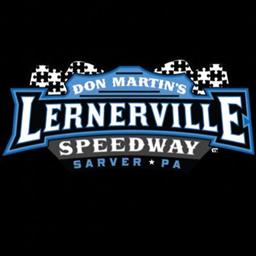 9/29/2023
Lernerville Speedway
---
Gravel Bests Stacked Field in Historic Commonwealth Clash Victory
Jason Brown Photo
(September 28, 2023) David Gravel had exactly one race left out of his allotment of non World of Outlaws Sprint Car races and chose to call The Action Track home for Tuesday night's $50,000-to-win Commonwealth Clash featuring the High Limit Sprint Car Series. It turned out to be a very wise decision indeed. Gravel started fourth in the 35 lap main event and patiently waited for things to unfold ahead of him while being speedy enough to take advantage at the opportune moments, producing yet another touring series win at a track that has been very good to him over his career thus far.
As the field rolled to the surface in the chilly fall air, a familiar pair of drivers found themselves on the front row as High Limit Series promoters Brad Sweet and Kyle Larson led the field to the initial green flag with Sweet and Larson immediately gaining separation over third running Justin Sanders and Gravel. Sweet looked unstoppable in the early going by turning lap times in the low 13 second range on the lightening fast surface and was seemingly unfazed when he encountered lapped traffic with five laps in the books. Sweet was able to work around the lappers in all three grooves while Larson made his way through with ease, inching closer and closer to the race leader. However, Larson' charge on the leader was halted when Ryan Timms brought out the red flag with a tumble towards the turn four fence with eight laps down. Timms made it out of his car under his own power and when action resumed, the duo at the top of the field had clean air to work with.
Sweet once again took off and set a torrid pace on the restart while making a charge forward from his ninth starting spot was the red hot Rico Abreu who worked his way up to fifth with 15 laps down. Sweet had a one second advantage with more lapped traffic looming. Larson this time used the lappers to draw even closer to Sweet and made a move for the lead underneath the leader at the end of the front stretch and made it stick. However, just after Larson crossed the flag stand in the lead, Justin Sanders made contact with the front stretch wall after he went over what was a very tricky cushion in turn four with 19 laps to go. When action resumed, Abreu rocketed past Gravel for third and immediately set his sights on Sweet now running second. Abreu had no sooner taken the second spot from Sweet before Tim Shaffer flipped on the front stretch following contact with another car while erasing Abreu's passes in the process, still with 19 laps to go. When the green flag waved again, Larson pulled away from his pursuers on the single file restart as Gravel went to work on chopping down Sweet's advantage ahead of him. With 10 laps remaining, the top four cars had tightened considerably as Sweet and Gravel had almost raced to Larson's tail tank and Abreu hot on their trail while heavy lapped traffic awaited them.
Then with nine laps to go, Larson went over the cushion in turn two, yet kept the car on all fours while straightening up and keeping the yellow flag in the flag stand. Sweet inherited the lead but had to deal with an oncoming Graven and Abreu. With six laps to go, Gravel dove underneath Sweet and came up wioth the pass for the lead coming out of turn four. Sweet would not go quietly, applying pressure to Gravel until he made a mistake on the turn two cushion as well, allowing Abreu to take the second spot. But out front, Gravel could not be caught and brought his car under the checkers first to earn his first career High Limit Series victory.
"It's good taking a little bit of Brad Sweet's and Kyle Larson's money," Gravel said in Terry Bowser Excavating Victory Lane. "The curb got really treacherous. It bit Justin Sanders, it bit Kyle and it bit me too but I didn't bike up like Kyle did and once that happened I knew I was in second. I was doing really good in three and four and I knew the bottom was going to come into play in one and two and I didn't do a good job on the restarts on the bottom but on that last restart I was able to run really good low. This isn't typical Lernerville, but this is definitely my track."
Next up at The Action Track will be the 15th annual Steel City Stampede presented by Dirt.tv featuring three days of racing, camping and entertainment as 10 divisions of cars take part in our season ending bonanza on October 12-14. More details on the Stampede are headed your way on our social media channels and on our website here at Lernerville.com
(Finish-Name-[Start]) 1. 2-David Gravel[4]; 2. 24-Rico Abreu[9]; 3. 49-Brad Sweet[1]; 4. 83-James McFadden[5]; 5. 11-Cory Eliason[16]; 6. 8-Aaron Reutzel[11]; 7. 7BC-Tyler Courtney[8]; 8. 57-Kyle Larson[2]; 9. 26-Zeb Wise[14]; 10. 13-Justin Peck[12]; 11. 2MD-Cap Henry[18]; 12. 71-Anthony Macri[17]; 13. 21-Brian Brown[7]; 14. 55-Kerry Madsen[19]; 15. 19-Brent Marks[21]; 16. (DNF) 70-Kraig Kinser[20]; 17. (DNF) 88-Austin McCarl[10]; 18. (DNF) 58-Tanner Thorson[23]; 19. (DNF) 99-Skylar Gee[24]; 20. (DNF) 49X-Tim Shaffer[13]; 21. (DNF) 39M-Justin Sanders[3]; 22. (DNF) 42-Sye Lynch[15]; 23. (DNF) 5T-Ryan Timms[6]; 24. (DNF) 9K-Kasey Kahne[22]
---
Submitted By: Gary Heeman
Back to News