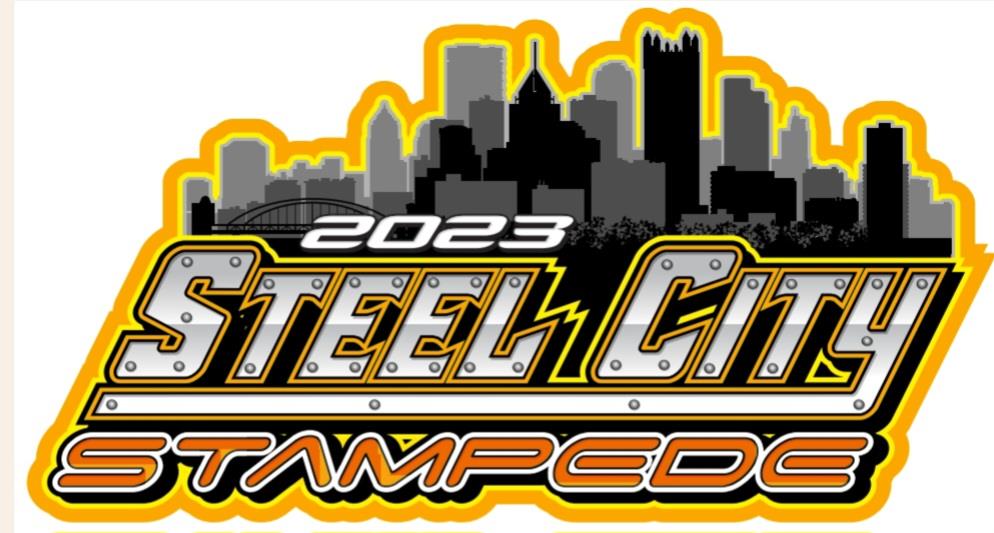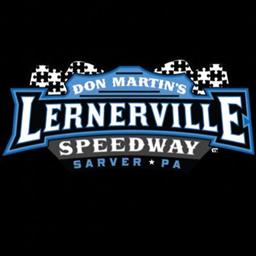 10/12/2023
Lernerville Speedway
---
15th Annual Steel City Stampede Preview
Sarver, PA (October 11, 2023) The run for the buckles is just days away as the 15th annual Steel City Stampede opens the gates for the final weekend of racing at The Action Track on Thursday, October 12, kicking off a 10 division bonanza of racing to close out our 2023 schedule of events. And while the racing will plentiful, the campfires, concerts and camaraderie will also blend into the atmosphere in the crisp fall air, making for a closing weekend to remember for fans, drivers and race teams.
The weekend kicks off with Test and Tune on Thursday October 12 as drivers from around the area participate in a series of rotating hot laps as they prepare the weekend ahead, starting with heat races on Friday, October 13 and main events on October 14 as the unique belt buckle trophies are awarded to the feature winners. Aside from the racing, there will be entertainment as Dj Sammy will be spinning tunes on the main stage on Thursday following Test and Tune, and new for 2023, we will be debuting the first Steel City Stampede Karaoke Contest during the festivities with a free 2024 Stampede campsite plus tickets and a 2023 Stampede hoody as a top prize! On Friday, heat racing for all divisions will be front and center of the on track schedule while afterwards; Magic and the Hot Metal Brass Band will be bringing the sweet tunes during the annual Stampede Pit Party. Then on Saturday, all last chance showdowns will start the evening off, finishing the lineups for all main events to follow as the run for the buckles commences. Meanwhile, in the camping areas, the spookiest campsite contest will be running simultaneously as campers decorate their sites with all manner of scary creations to win the annual trophy.
The ULMS Late Models will once again close out their 2023 season with us at the Stampede as they crown their series champion, while running the held over Ken Schaltenbrand Sr. Memorial. The race, originally rained out on September 9, will carry extra lap money and contingencies raised by the Schaltenbrand and Yetter families. Matt Lux holds the most belt buckles in event history with three wins with Jared Miley, Russ King and Michael Norris all tied at two wins each. Tyler Emory brings a 38 point lead into the weekend over second running Ryan Montgomery in the current season standings. Norris was the 2023 track champion and comes in looking to repeat his run towards the buckle in 2022 that found him atop the finishing order when always said and done.
Seven time and defending Peoples Natural Gas Sprint Car track champion AJ Flick will look to join Dale Blaney as the only three time buckle winners in event history as will former track champion Carl Bowser. Over the years, the weekend has seen some unique visitors dropping by such as in 2021 when Zach Hampton collected the buckle or 2022 when Florida pilot Connor Morrell took the feature win. The Diehl Automotive Big Block Modifieds will also be bringing their thrilling brand of racing action in a $3,000-to-win battle that has also attracted a good many cars from outside the area. Ransomville, NY native Chad Brachmann and 2023 track champion Rex King Jr. are both tied at the top of the official win list with three victories apiece. In 2022, Ryan Susice took his first career buckle back over the New York border with him, besting a 21 car field last October.
The Millerstown Pic-A-Part/Homak Penn Ohio Pro Stocks will be taking part in the second annual Dow and Kyle Memorial Race presented by West Mifflin Collision and Scott Gunn Racing. Named after long time Lernerville Speedway announcer Dow Carnahan and pit steward Kyle Stramaski, the race should contain the best of the best among area Pro Stock drivers as they battle for a $3,500 top prize. Former Lernerville race director Greg Wheeling has once again helped organize fundraising for this truly special race which honors two very special parts of Lernerville Speedway's history. Defending track champion and Stampede champion Tyler Dietz comes into the weekend fresh off a $10,000 Pro Stock feature victory at Bridgeport Speedway last week and will be looking to strike at a special event one more time this year. However, he'll certainly be challenged by Chris Schneider who owns the most Stampede feature wins in event history with five titles, and a rather large field of pursuers as the divisions boasts some of the highest car counts with totals sometimes in the range of 35-40 cars.
Champions will be crowned in all three RUSH divisions at the Stampede as the Hovis Auto & Truck Supply RUSH Late Models start the party with a $3,500-to-win touring race to close out their season. Wellsville, NY native Jeremy Wonderling comes into the weekend with an 84 point advantage over Joe Martin who recently took his biggest career victory at the Bill Hendren Memorial as part of the Pittsburgher Weekend at Pittsburgh's Pennsylvania Motor Speedway on October 30. There could very well be much more title drama in the Hovis Auto & Truck Supply RUSH Sprint Cars as their weekly series champion will be determined. Chad Ruhlman, owner of two career buckles in the division brings a 12 point lead into the weekend over Blaze Myers who brought home his first career RUSH Sprint buckle last year. Meanwhile, just nine points separate Ayden Cipriano and Kole Holden atop the Hovis Auto & Truck Supply RUSH Sportsman Modified Weekly Series. There has never been a repeat winner in RUSH Sportsman Modified racing action at the Stampede, making it nine different winners since their first inclusion to the weekend of racing.
The Allegheny Sprint Tour 305 Sprint Cars will also be in action, racing in an $800 to win program where Jeremy Kornbau will be attempting to take his third win of the season and Greg Dobrosky will be looking for his fourth career buckle as he sets out to defend last year's championship. And, The Action Track plays host to the relaunch of the UEMS EModified Series as they battle for $1,000-to-win. Brian Ruhlman and Jonathan Evans both sit atop the career wins list with three buckles apiece. Fans of the smaller car variety will also be able to enjoy the Butler County Tourism Mini Stocks in their final round of their four race series. Josh Frantz currently leads Levi Maskal by 38 points heading into the final race of the season. As always, we close the weekend with our third 100-lap Enduro of the season. Veteran pilots Joe Cambpell and Matt Feder will be looking to make it two out of three wins on the year in Enduro action.
Thursday's Test and Tune will be free for the general public in the grandstands and will run from 7 PM until 9 PM. On Friday, grandstands will open at 5 PM with qualifying for the ULMS and RUSH Late Models, starting at 7 PM and heat races starting at 7:30 PM. Grandstands will open at 3 PM on Saturday with all necessary Last Chance Showdowns starting at 4 PM followed by all main events and the 100-lap Enduro. Tickets will be available at the gate and also online at Lernerville.com. The entire weekend of racing will be available on our streaming platform at Dirt.tv via subscription ($24.99/Monthly-$149.99/Annually).
---
Submitted By: Gary Heeman
Back to News