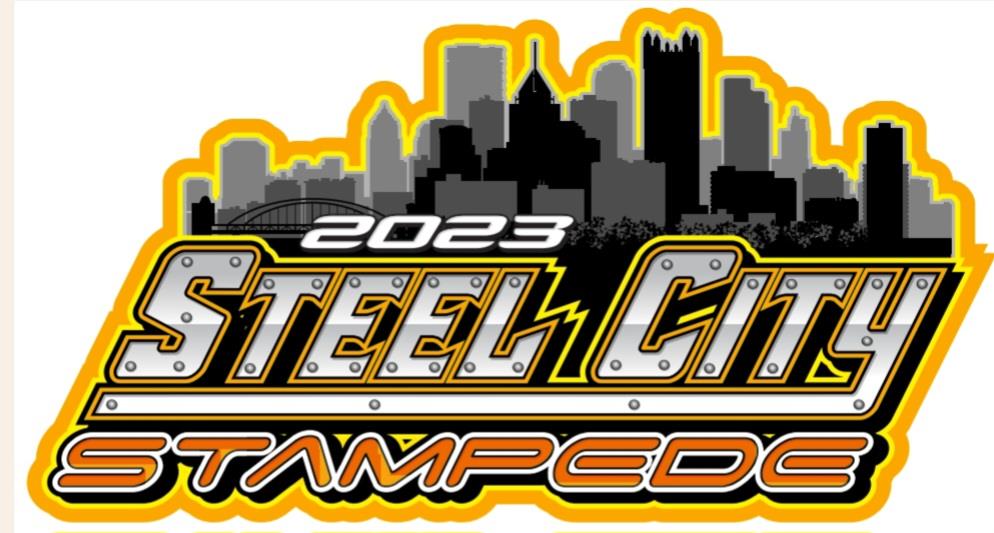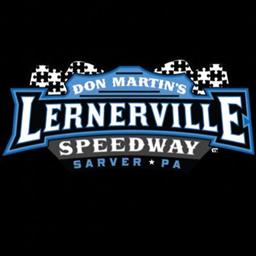 10/15/2023
Lernerville Speedway
---
Norris; Kalb, Gomola and Mollick Take Buckles on Sunday; Remainder of Stampede to run in 2024
Sarver, PA (October 15, 2023) Michael Norris, Jacob Gomola, John Mollick and David Kalb took home four hard earned Steel City Stampede Belt Buckle trophies on Sunday afternoon. And, Mother Nature won the final five main events including the Dow/Kyle Memorial for the Millerstown Pic-A-Part Penn Ohio Pro Stocks, RUSH Sportsman Modified and Sprint Car features, Big Block Modified, UEMS Modified and Mini Stock main events plus our scheduled 100-lap Enduro.
Nine laps into this afternoon's Pro Stock features, rain halted all on track action. And while attempts were made to run in the surface, the forecast was not in the Speedway's favor for the rest of the evening. Our remaining features will run early in 2024, fans, drivers and teams are reminded to keep their wristbands and ticket stubs as we gather details on dates for the make up events. Stay tuned to our social media on Facebook and X plus our website here for the latest information.
Today's completed results are as follows:
Sarver, PA (October 15, 2023) Results from today's completed main events at the 15th Annual Steel City Stampede presented by Dirt.tv are posted below. Thank you all so much for all you do in helping promote what we do here at The Action Track! You're all very much appreciated for what you do! See you in 2024!
Peoples Natural Gas Sprint Car Results: ($3,000-to-win)
Peoples Natural Gas Sprint Car Feature: (Finish-Name-[Start]) 1. 11J-David Kalb[4]; 2. 5-Jeremy Weaver[13]; 3. 32-Dale Blaney[7]; 4. 22-Brandon Spithaler[9]; 5. 12-Darin Gallagher[11]; 6. 33-Brent Matus[1]; 7. 3J-Jacob Begenwald[8]; 8. X7-Andy Cavanagh[15]; 9. 11-Carl Bowser[3]; 10. 2-AJ Flick[6]; 11. 22R-Ryan Fredericks[18]; 12. G1-Mike Miller[16]; 13. 05-Adam Herb[2]; 14. 4K-Todd Burgurd[14]; 15. 99-Cameron Nastasi[5]; 16. (DNF) 13-Brandon Matus[12]; 17. (DNF) 86-Michael Lutz Jr[10]; 18. (DNF) 22C-Jon Carpenter[17]
Hovis Auto & Truck Supply RUSH Late Model Results: ($3,500-to-win)
Hovis Auto & Truck Supply RUSH Late Model Feature: (Finish-Name-[Start]) 1. N1-Michael Norris[3]; 2. 10S-Joe Martin[2]; 3. 31-Kyle Zimmerman[6]; 4. 14D-Braeden Dillinger[10]; 5. 555-Brock Pinkerous[1]; 6. 91-Chad Homan[5]; 7. 21J-Jim Rasey[8]; 8. 33X-Logan Zarin[20]; 9. 3J-Jeremy Wonderling[4]; 10. 16-Clinton Hersh[11]; 11. 75F-Colton Flinner[13]; 12. 45-Tim Shaffer[9]; 13. 11A-Ashton Briggs[19]; 14. 31B-Noah Brunell[22]; 15. 99M-Brett Marlatt[18]; 16. 4-Jason Knowles[14]; 17. 36-Cody Dawson[16]; 18. 14L-Konar Loney[24]; 19. 20-Aaron Miller[23]; 20. 94-Bryce Davis[7]; 21. 8S-Tommy Schirnhofer Jr[17]; 22. 32A-Austin Allen[15]; 23. 42-Tony Musolino[21]; 24. 184P-Cole Petrelle[12]
Hovis Auto & Truck Supply Sprint Car Results ($800-to-win)
Hovis Auto & Truck Supply Feature: (Finish-Name-[Start]) 1. 4J-John Mollick[1]; 2. 68-Chad Ruhlman[3]; 3. 43JR-Blaze Myers[4]; 4. 9-Arnie Kent[2]; 5. 41-Brian Cressley[7]; 6. 24-Gale Ruth Jr[5]; 7. 20-Jeff Metsger[10]; 8. 17-Trent Marshall[9]; 9. 23-Charlie Utsinger[8]; 10. 1T-Ricky Tucker Jr[13]; 11. 316-Brandon McWilliams[11]; 12. 43SR-Billy Myers[6]; 13. 54-Devon Deeter[14]; 14. 13K-Kevin Kaserman[12]; 15. (DNS) 58-Logen Lockhart
Allegheny Sprint Tour 305 Sprint Car Results ($800-to-win)
Allegheny Sprint Tour 305 Sprint Car Feature: (Finish-Name-[Start]) 1. 4J-Jacob Gomola[2]; 2. 88-Greg Dobrosky[1]; 3. 47-Brett Brunkenhoefer[5]; 4. 25-Jarrett Rosencrance[3]; 5. 21-Hunter Hite[7]; 6. 25G-Nolan Groves[15]; 7. 99-AJ Barton[11]; 8. 30-Jazlyn Boyles[10]; 9. 3J-Bella Begenwald[13]; 10. 42-Jim Pattock[6]; 11. 98S-Bill Sheehan[12]; 12. (DNF) 16-Jim Morris[8]; 13. (DNF) 4G-Justin Kovach[4]; 14. (DNS) 3X-Josh Hartman; 15. (DNS) 17K-Steven Kenawell Jr
---
Submitted By: Gary Heeman
Back to News