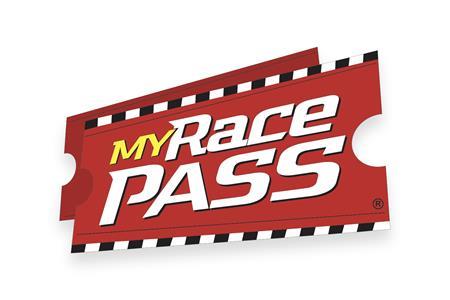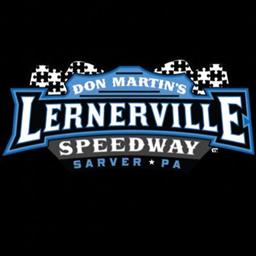 2/6/2023
Lernerville Speedway
---
Lernerville Speedway Teams with MyRacePass to Launch New Online Home!
Sarver, PA (February 9, 2023) Lernerville.com, the new and improved online home of Lernerville Speedway is now driven by MyRacePass and has everything you need to enjoy a night of Fab4 Racing Revved Up with Marburger Farm Dairy; buy tickets for the Firecracker 100 presented by Big River Steel, Don Martin Memorial Silver Cup or even the High Limit Series Commonwealth Clash; brush up on your Action Track history; or even track the stats of your favorite drivers! With a more user-friendly interface, fans can quickly navigate the site to find exactly what brought them to Lernerville.com!
Lernerville Speedway General Manager Jason Shank and Track Announcer Eric Westendorf have spent the offseason working with MyRacePass and Firethorn Marketing to redesign the website. On the process, Shank commented, "Big E came back from the RPM Workshop in Daytona last February excited about MyRacePass and how it would not only make my job easier as Media Relations Director at the time, but more importantly integrate lineups, live scoring, and instant race results onto LernervilleTV."
After working with the race management and live scoring last season, Shank knew the time was right to migrate the website to the platform as well. "MyRacePass is such a powerful tool for race management and fan engagement, and now all those things will be seamlessly integrated into our website! We were able to customize the look and feel of the new site, and we're really excited for the fans, drivers and sponsors to log on and check it out!"
Whether you are logging on from a laptop or mobile device, the responsive design of the new website adapts to your device to provide an aesthetically pleasing experience. In addition to schedule, results, and point standings, fans can review previous race results and press releases migrated from the old website, and there will be links to photo galleries and our YouTube page with highlight clips from LernervilleTV, as well as our social media accounts on Facebook and Twitter.
Drivers will find links to the rules and purses for each division, as well as a myriad of their statistical accomplishments all integrated from MyRacePass where they can claim and customize their driver profiles.
Our marketing partners will be thrilled that both the sponsor crawl on the bottom of the main page and the partner page feature clickable logos that take the finest race fans in the world directly to their company's website!
Tickets for our weekly Fab4 Revved Up with Marburger Farm Dairy shows and all other upcoming events including the 17th Annual 'Firecracker 100' presented by Big River Steel, 'Don Martin Memorial Silver Cup XXXII', and the 'Commonwealth Clash' can be purchased at www.Lernerville.com, the online home of Lernerville Speedway.
For more information on Lernerville Speedway including schedule, ticket prices, and FAQ's, please visit www.Lernerville.com.
---
Submitted By: Jason Shank
Back to News